October 22, 2014
---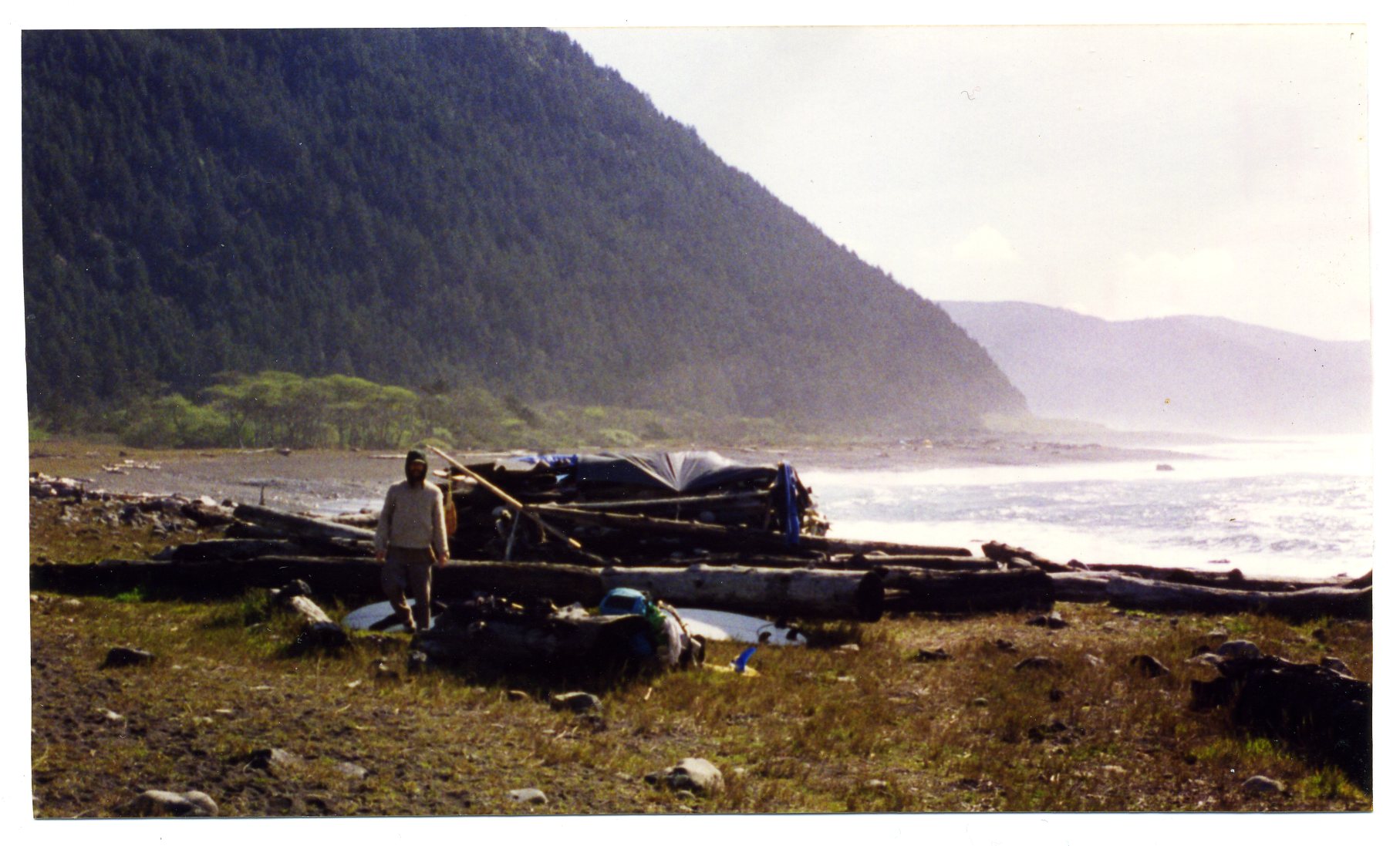 ---
Stories of California: Memories, Recollections, Truth, Lies, and Points in Between
---
The following collection of short tales was an early attempt to establish a narrative to accompany my art in a book format. A handful were printed to test the waters, but it never went into actual production and publication. Later on, it was submitted to Surfer Magazine and was awarded runner-up mention in a writing contest they held. I thought that was pretty cool for a painter. Most of these stories are based on memories from my youth- junior high, high school, and college years.  Some of them are truer than others...
Part I: The Land
Home.
Deep in the anxious nowhere of Los Angeles,  an old home stands in solemn opposition to the thousands of fleeting glimpses of a rushed humanity that bombard the busy thoroughfare just beyond it's front steps.  Out on that street there is no longer any memory of the past, it's been rewritten as a vain attempt at remembering the future. What comes next is all there is, or more accurately, all there will be then, for there is no longer any now. There's no time for that sort of luxury anymore.  Not out there, anyway. The old home is a different story though.  There's plenty of now to be had here. There's shade everywhere, as anything that grows out of the ground has been allowed to just keep on growing.  A huge tree stands in the yard next to the house.  Kids bikes lean against the tree, rusting into permanence at the end of the dirt driveway.  You can stand still here and see time pass.  The joy of now. Stand on the porch and wait for a pause in the traffic, so you don't inhale the future's fumes, and take a deep breath.  Oranges.  The past here smells like oranges.  Acres of them.  As far as you could see in any direction.  Grandparents of today were once children here who drank fresh squeezed orange juice because that's all they had.  They laughed and screamed and rode their bikes in every direction as far as they wanted down the dirt roads between the neighboring orchards. On hot summer days, though, this would get old and they'd complain that they were bored. They would wish that something would happen here, and figuring that it never would, they imagined a different life beyond the orange trees.
Part I: The Road
Roads Worth Travelling.
Most roads worth traveling on started out as dirt roads.  The very best roads probably started out as nothing more than animal trails snaking through the brush.  Ever hike through a remote and untraveled backcountry, far off the trails where folks just don't go?  Then you know what I'm g…
► CONTINUE READING